New Zealand National Poetry Day is coming up on the 27th August.
The whole month of August is a wonderful time to share poetry.
It is great to read poems or write poems anytime, but this month is particularly special as there are so many events all over New Zealand just celebrating poetry.
To help celebrate poetry here at FOS, we are asking you to create your own poem and bring it to the library to share on our display.
You might want to write free verse, rhyming, or even a haiku.
Come and look at some of library books to help with your ideas. Take a look outside your classroom and be inspired by nature.
Please bring all poems to the library by Thursday 26th August.
Have fun, and be creative.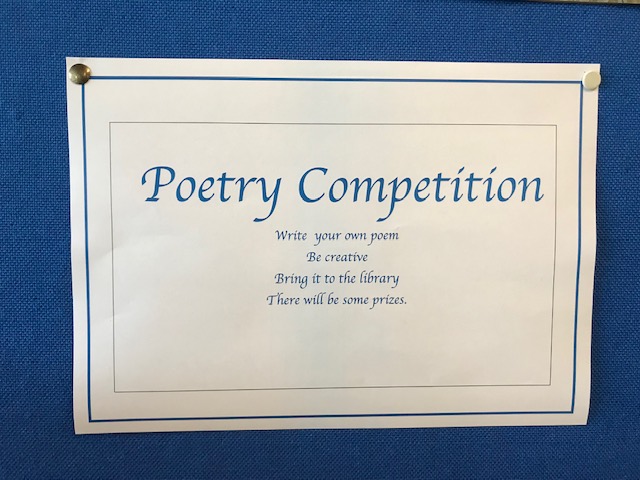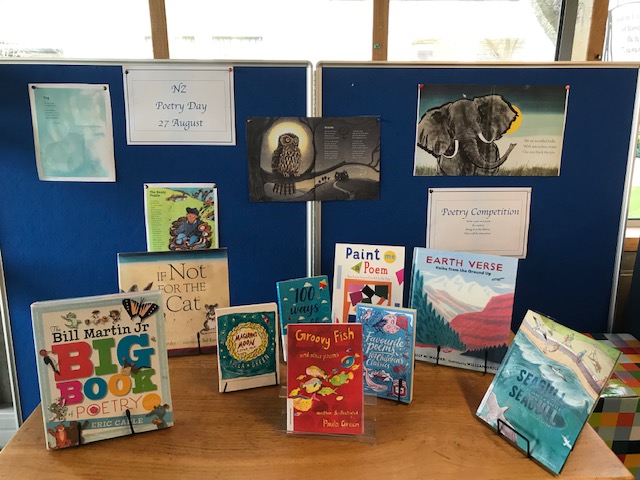 Share