Last week was poetry week. The extension writers had a chance to enjoy a workshop in the library with poet Paula Green. Watching the children coming up with new and creative ways to write poetry was wonderful. We have some very creative children here at Fendalton School.
Paula Green runs a wonderful blog where children can submit their own poems and read lots of other poems by children from all over New Zealand.
Check out her blog here at
Poetrybox
We also enjoyed a visit from poet Greg O'Connell who performed a number of his poems for the children in the library at lunch on Friday.
He had the kids acting out as robots for one poem. For another, the children created the sound effects of witches and ghosts and other horrible creatures. They loved it! Hunter and Jonathan were the lucky winners of the drawings Greg drew surrounded by children giving him their ideas of what monsters looked like. A very noisy but wonderful lunchtime.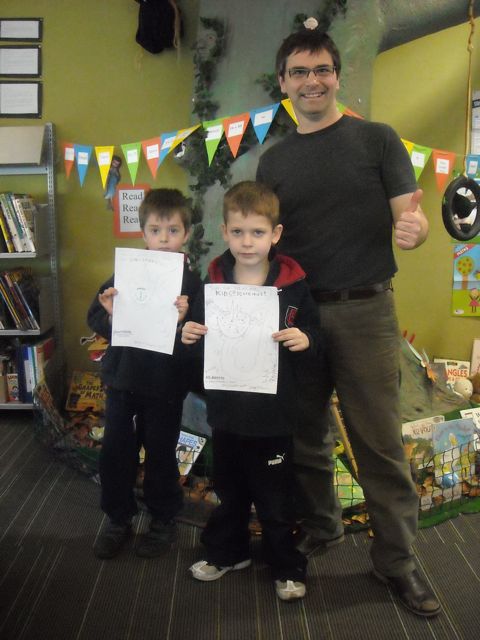 Share