Today was New Zealand National Poetry Day but we celebrated yesterday,  a day early, as many senior children would miss out because of Friday sports.
The library was buzzing with excitement as students read out their favourite poems by other poets. Many read out their own creative poems. Children read on their own or in pairs.
Taking part in the National Day of Poetry grows in number every year.
For their efforts, students received a bookmark, a bag of popcorn and this year they had the chance to take home a culled book of their choice. Lots of book and poetry discussions could be heard throughout lunchtime and continued even when they were leaving. Music to my ears.
Don't forget about the poetry competition for the Whitcoulls book vouchers. There are six $30 vouchers to be won. These have been very kindly donated by Elliot and Oliver W. Your poem needs to be about a book character or what books mean to you. Bring them in by Monday 27th for your chance to win. Winners will be announced in the next whole school assembly.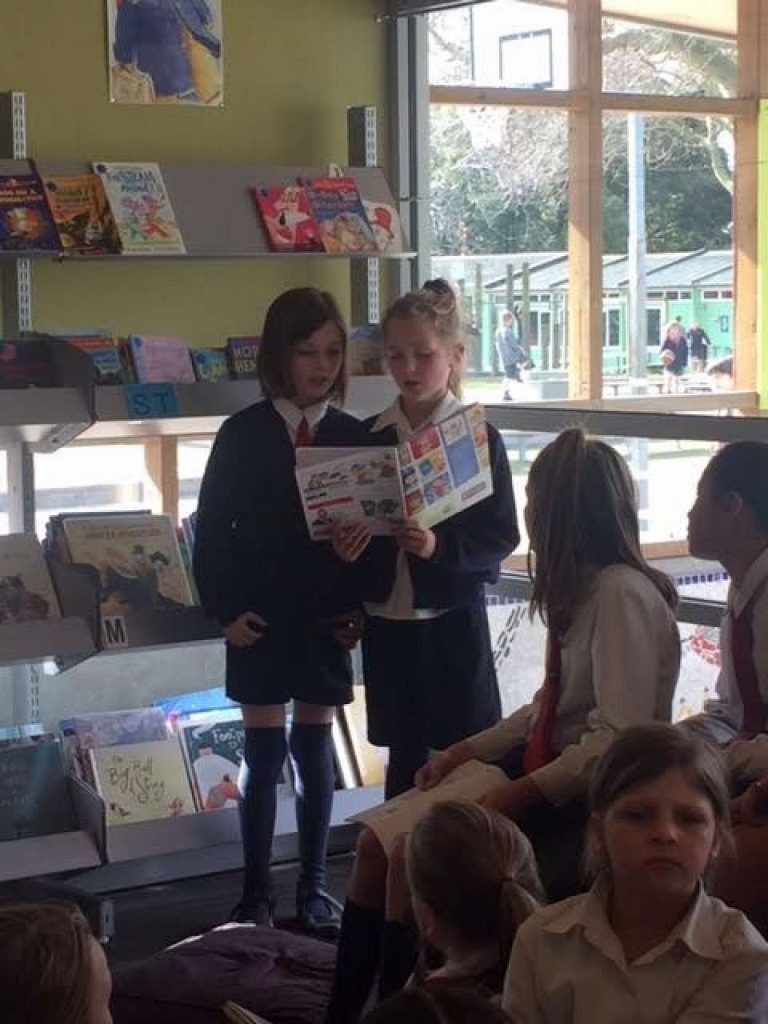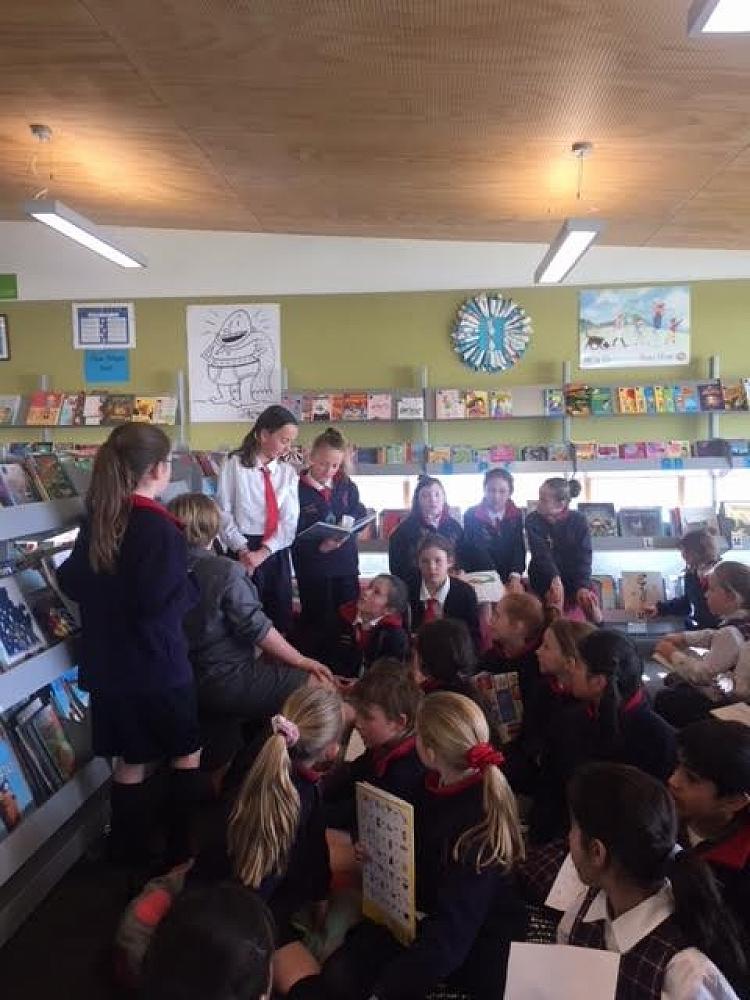 Share