I love this tradition we have here at Fendalton School where the year six book club students stroll down to our local kindergarten and share Christmas stories with the young children. Our students wear Christmas hats, read Christmas picture books and spend time playing with the children, many who end up coming here later.
Our students have spent morning tea times reading their stories to get them perfect.  A few of the students have siblings at the kindergarten which is just lovely. Our students also performed a variety of Maori songs and dance.
We will be having a shared lunch today to celebrate all the fun we have had in book club. We read challenging novels and often have some very deep discussions, which is just magic. A perfect way to finish up a book-filled year together.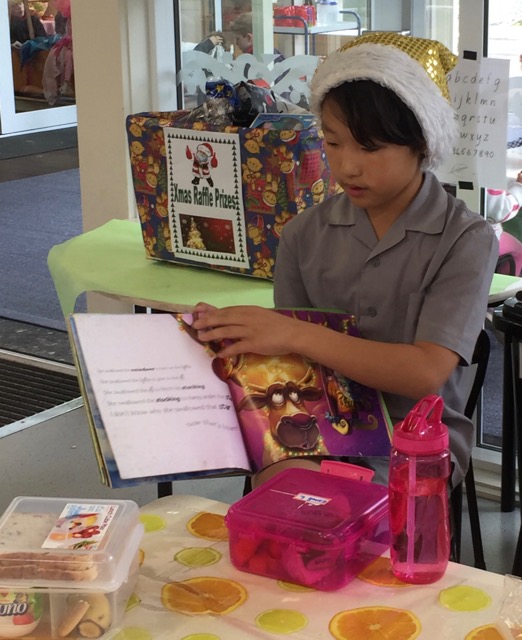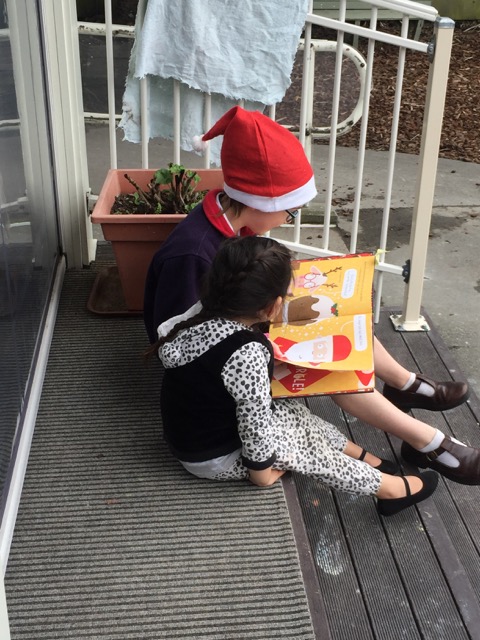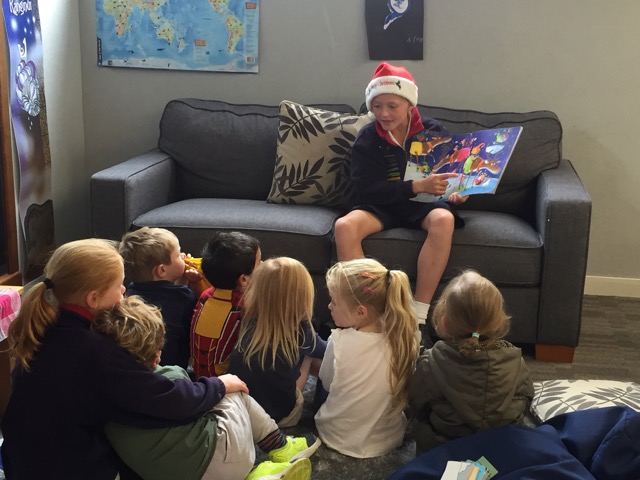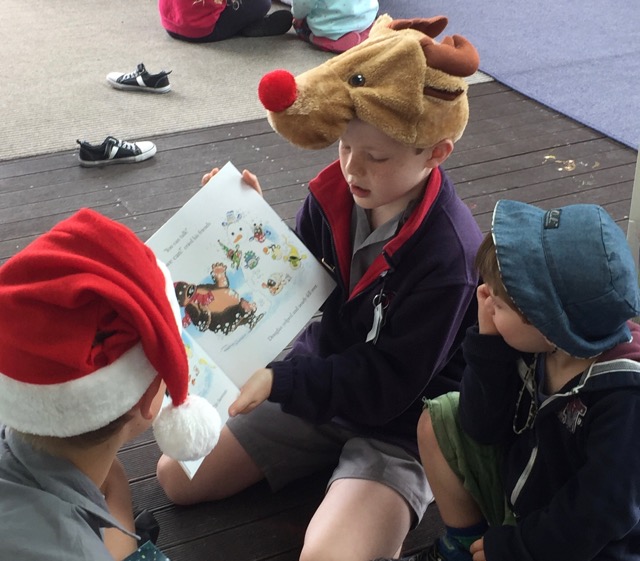 Share