What a beautiful day for the year six book club students to walk to Trengrove Kindergarten and share Christmas stories with the younger children.
Our annual trip to the kindergarten is fast becoming a tradition which is well-loved by all involved.
It is a great opportunity for our students to connect with our community.
The lovely kindergarten children welcomed us with a song and our students sang back in return. After a story the children played games, puzzles and made sand castles in the sandpit or some played on the swings and slide.
It really is wonderful to see our students being so caring and responsible with the wee ones and I know that they are very ready to move on to Intermediate next year.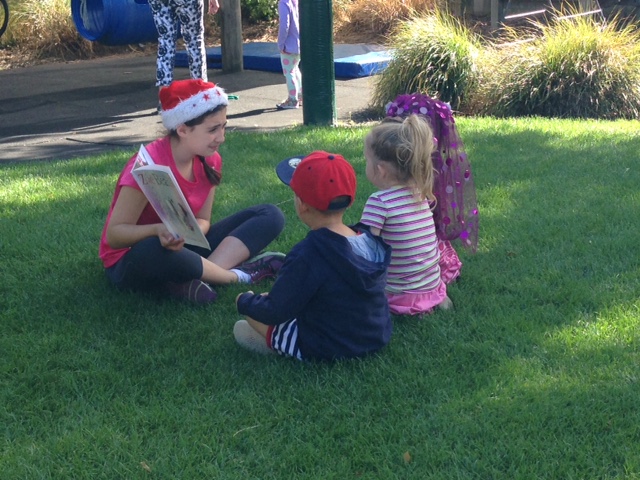 Share