We held another Maker Monday session in the library at lunch time today, this time for some year five students.
Their challenge was to create the tallest structure they could, using only pipe cleaners. No tape or glue was allowed.
They put themselves in to little teams and began some wonderful discussions. Midway through they were instructed to hold one hand behind their back and carry on. The next challenge was to be allowed two hands again but no talking. They had to find some other way to communicate.
This was a bigger challenge for some of them but it was fun. So much fun in fact that the children did the challenge several times.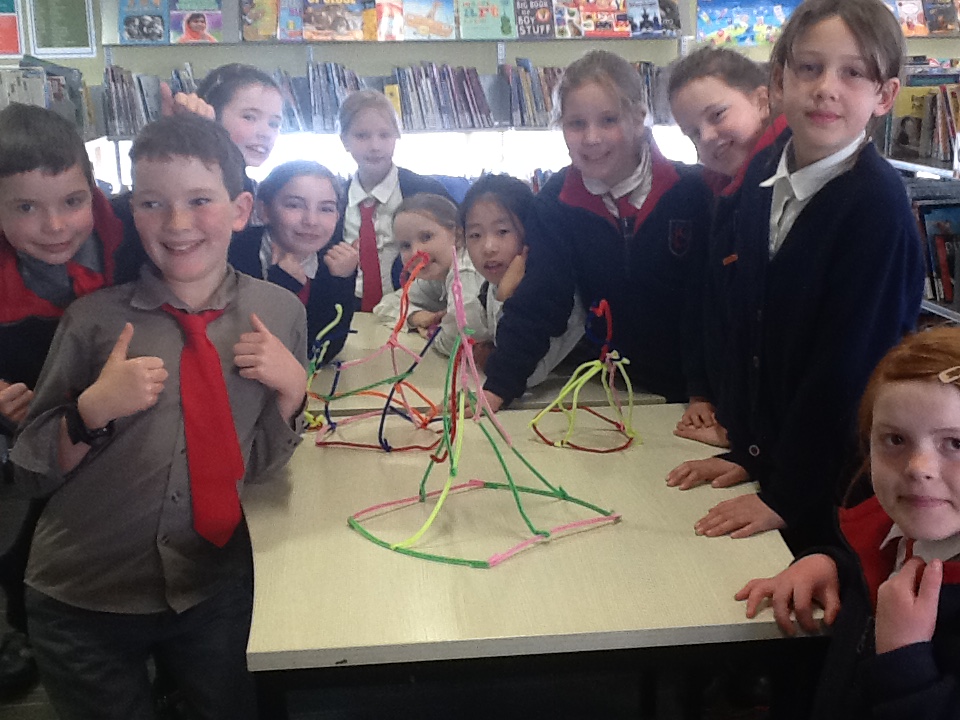 Share