I hope you all had a lovely holiday and didn't eat too many Easter eggs.
This is a short week as tomorrow we commemorate ANZAC day.
The library display is all about the ANZAC's.  You can find out who they were and what they did and why we remember them.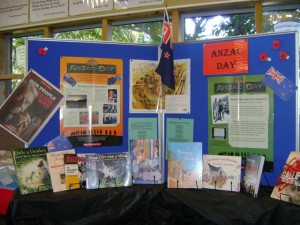 We have a number of great books  on the First World War which are amazing to read. There are so many stories to read about how brave the soldiers were.
There is one particular book which I want to share with you.
It is Le Quesnoy : The story of the town New Zealand saved. It is written by Glyn Harper.
"This is the story of how a group of New Zealand soldiers saved a small town in northern France".  It is based on real soldiers and real people.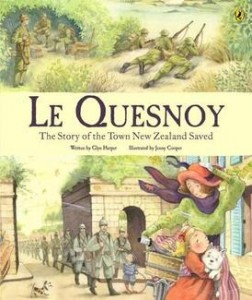 Pop in to the library and take a look at the books.

Share