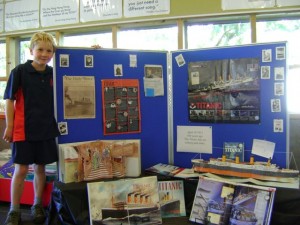 Come to the library and check out the latest display. It is all about the sinking of the famous ship the Titanic.
The Titanic hit an iceberg on its maiden voyage on the 14th April 1912. Yes. 100 years ago and people are still fascinated by the tragedy.
Will G from room 20 has brought in lots of things to share for the display.
There is even a newspaper cutting of Will winning a Lego competition for building his very own Titanic.

Share