Wonder
By R. J. Palacio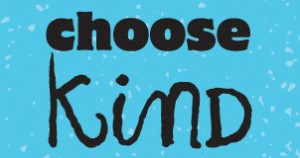 Room 9 have just finished reading this powerful novel. Everyone loved it and there were even some tears. If a book can move you that much then it is a sign of quality writing.
In fact the novel has been a huge success globally. One result of the book is that there is now a growing movement called Choose Kind. It is a way to stop and think about making choices in everyday situations. Choose to be kind – a great incentive to stop bullying.
Read the story of Auggie and how he goes from home-schooled to public school. Not that difficult normally but  Auggie is different. His facial deformities scare people off, some even run away screaming. This really is a powerful book about acceptance, about being different and fitting in. This really is a book to put at the top of your list.
Share