Jim's letters is one of those books that hits with emotional impact.
Brothers Tom and Jim write to each other between December 1914 and August 1915. Jim writes from the trenches of the Gallipoli peninsula while younger brother Tom writes from the farm.
This is a beautifully illustrated book with letters to open and read. It lets us know just how hard life was during the First World War.
We read about Jim's struggles in the trenches, and how Tom misses his big brother in this very moving story of life during times of strife and war.
It is a wonderful example of  dream maker as the illustrator Jenny Cooper is an ex pupil of Fendalton School.
I was lucky enough to meet both author and illustrator and they very kindly signed our school copy of the book. Do come in and look at this beautiful book. It will be available next week for issuing.
The author and illustrator have worked together before on another book about the war.
Le Quesnoy

is a book about a  town in northern France.  In World War I the German army invaded the town and occupied it for four  years. In November 1918 the town was liberated by soldiers from far-away New Zealand.It wasn't until November 1918 that the town was liberated with the help of New Zealand soldiers. They did this without any lives being lost which was an extraordinary thing to achieve at that time. This is  just as stunning as Jim's letters. We do have this book as well, of course.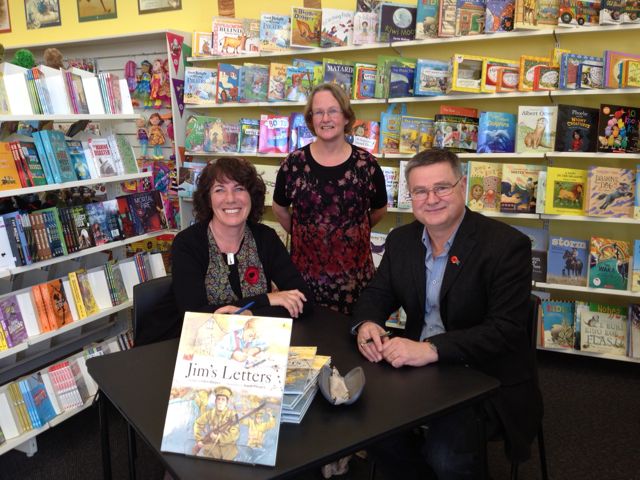 Jenny Cooper and Glyn Harper at the Children's Bookshop, Christchurch10th May 2014
Share