In recognition of the 100th anniversary of the tragic events which happened at  Gallipoli in 1915 we played our own small part here at school today. We gathered out on the courts near the flag pole where the New Zealand and Australian flags were blowing gently in the breeze. Mr Sibson read out the poem In Flander's Field and talked a bit about the war. We sang our National Anthem proudly. The seniors have placed crosses in front of the school to honour the soldiers who sacrificed their lives at this time.
The library has a display of books about ANZAC Day and World War 1 if you want to learn more.
You can also take a virtual tour of ANZAC Cove here.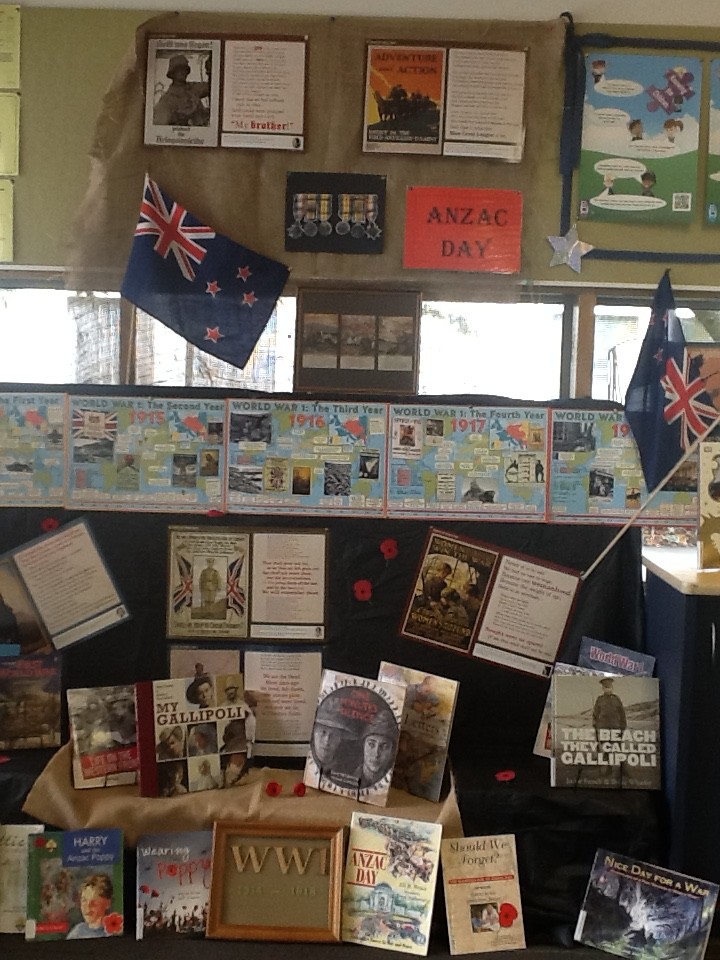 Share