Yesterday Stu Duval came to visit the senior classes. Stu Duval is a writer, illustrator and storyteller. 
We loved how creative he was. He had great expressions when telling stories. He had good plot twists and a great sense of humour. 
We laughed lots especially at the sound affects he made.
Stu Duval created this awesome painting using chalk. It is about a young convict boy coming to New Zealand in the 1800's.
We were really inspired by Stu and so lucky to have seen his performance.
By Maggie and Emily
You can find out more about Stu Duval here.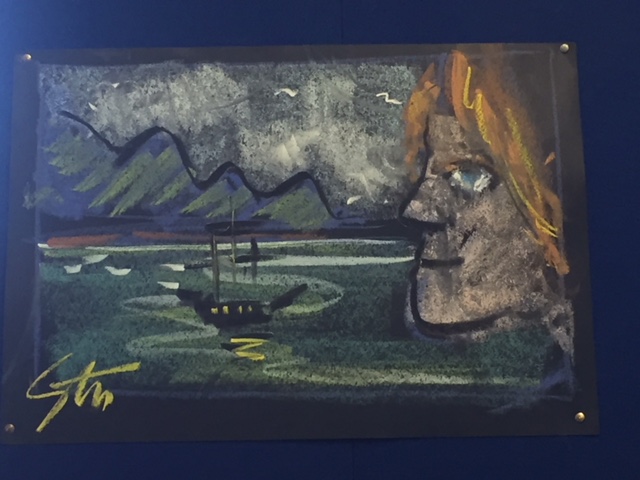 Share