Caretaker Paul has worked so hard at making this replica cup. He made it out of a lump of fence post. He also made the goalpost. He has done a wonderful job. Pop in to the library to see the display and view the many new rugby books.
You can also check out a fun site with lots of rugby activities to do on the cold winter nights.
Room 14 brainstormed ideas on what it takes to be a World Rugby Player and play for the All Blacks.
Their dream maker ideas are listed here. See if you agree
Practise every day.
Get a good coach or teacher to train with.
Get ready. Be prepared.
Make a picture in your head.
Think hard about how to succeed.
Listen to instructions carefully.
Eat healthy brain food. Drink lots of water. Get fit.
Try hard. Try your best.
If it doesn't work, change your attitude or the way you do something.
Don't give up. Keep going!
Solve your problems.
Sounds very good to me.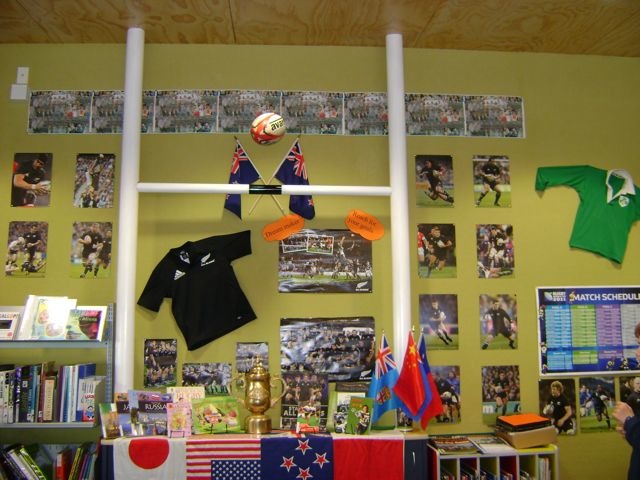 Share