Today was a special mufti day where students dressed up with a Christmas theme and brought in a gold coin donation for charity.
Team 17 came into the library all dressed in bright Christmas colours but they didn't come alone.
They brought a special visitor.  Piper came in with her teacher/owner to listen to stories.  Here she is listening to Nyah and obviously enjoying the pictures too by the look of things.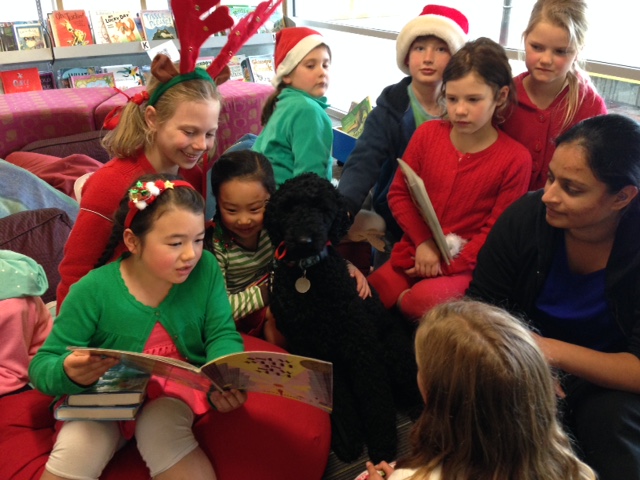 Piper is a Standard Poodle and as you can see very keen on reading! She even wanted her own book out. Great to see that she wore her reindeer ears getting right in to the spirit of our special day.
Share