The library has been a very busy place this term. Next term will be even busier as we look forward to  all the fun and activities that go with book week. Here are some photos of just some of the people caught reading in our library.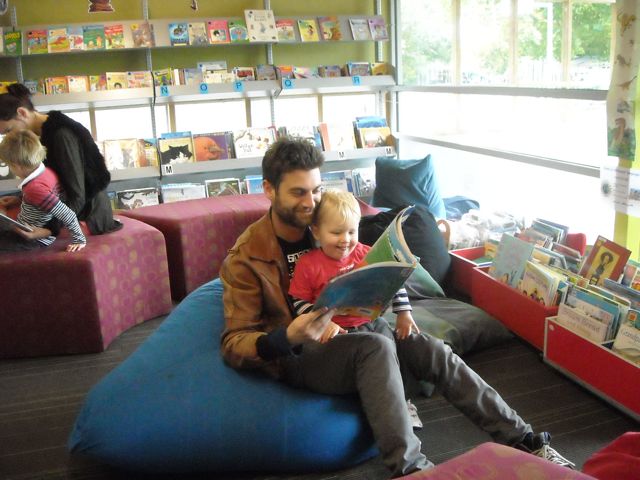 Bennett enjoying a cuddle and a story with his dad; Andy. Never too young to read!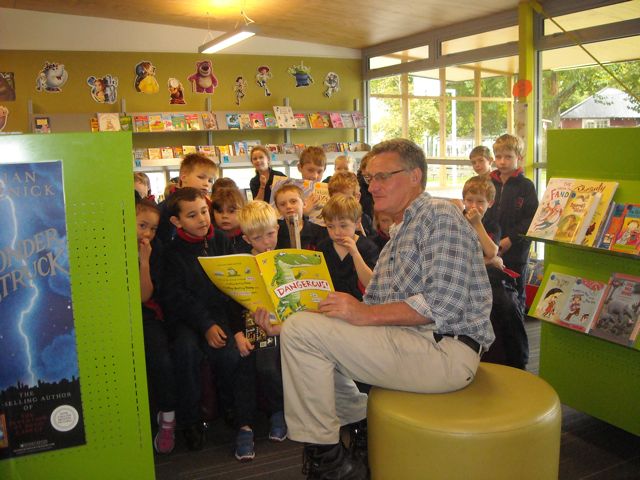 Lucky children from Room 1 sharing  story time with our wonderful caretaker
Lovely to see our students reading and sharing stories with the  Yuri Gakuin Elemenatry students from Japan.
Share