What a way to end the term. The whole junior school were invited to help celebrate Hairy Maclary's special birthday. We squeezed about 150 children into the library to share popcorn, movies, competitions and lots of laughing. Our special guest was Mr Sibson aka Bottomley Potts who came and read to us. He did get into a bit of mischief and I had to tell him off but it was so funny. Thank you to the teachers who got dressed up too and helped share the fun. It really was a wonderful morning. A special thank you to the year six book club students who helped with the decorations and paw prints into the library.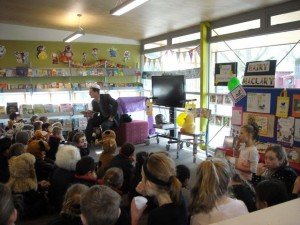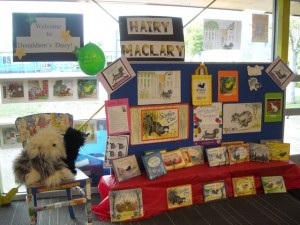 Just a reminder if you want to have more fun then click

here

to go to Hairy Maclary's very own website.
Share