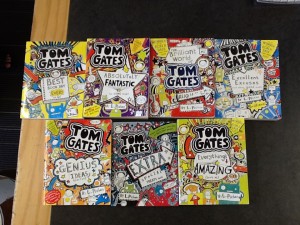 Wow. Look at all these books which have just been donated to the school library. The Tom Gates series is one of most popular series here at school and the books are always out with heaps of requests so this donation is very much appreciated.  Thanks Katie W!
The books will be ready in a day or two for borrowing.
In the mean time you can watch this clip of Tom as he introduces his friends.
Share