Big thank you to Hamish and Baxter for helping to set up our display for Te Wiki o te Reo Māori which runs all next week.
This is a wonderful chance for everyone to use te reo, not just next week but every week. Even if you don't know much, just start with a simple greeting like Kia ora and Kei te pehea koe? See how far you can keep your conversation going.
Te Wiki o te reo Māori helps remind us just how wonderful this language is.
There are many books to learn the words for everyday things, and many bilingual picture books to read aloud. Pop in to our library and take a look at our collection. How many words or phrases do you know or think you will recognise in our books. Come and see for yourself.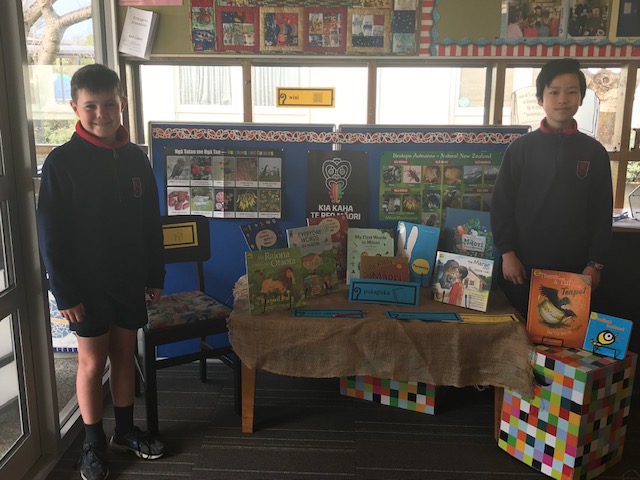 Share