Happy birthday Eddie. How exciting to get the latest David Walliams book for your birthday.
You are obviously a huge fan judging by the huge grin on your face this morning. What a very cool way to start the day. 
You can have more fun checking out David Walliams website right here.   We do of course have all of his books in the school library for students to borrow.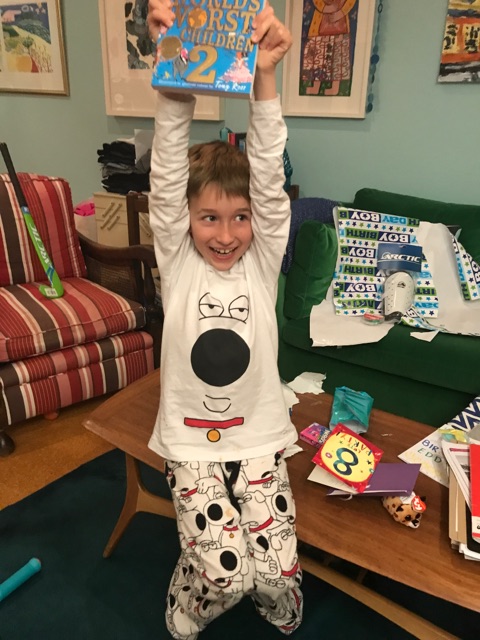 This is the book Eddie is so excited about.
Share