What a fantastic morning here at school today. The year 4, 5 and 6 students all had a session with the wonderful Fifi Colston.
Fifi is a writer, illustrator and World of Wearable Arts winner. We loved her creativity and how she talked about the process of making her wearable works of art. Fifi offered us lots of ideas for how we can make our own creations using things around the house, especially things we can recycle and reuse.
Even though Fifi came down from Wellington she brought a suitcase with her loaded up with her creations. So much to see.
We have her books in the library but if you want to check out her website you will find other ideas too. You can click here to see some of her wonderful entries for the WOW.
Thank you so much to the NZ Book Council Writers in Schools program for making this visit possible.  Huge thank you Fifi!  Everyone is buzzing with excitment and keen to get started on their own wearable art.
Don't you just love her dress! Zoom in and look at the cats. Awesome.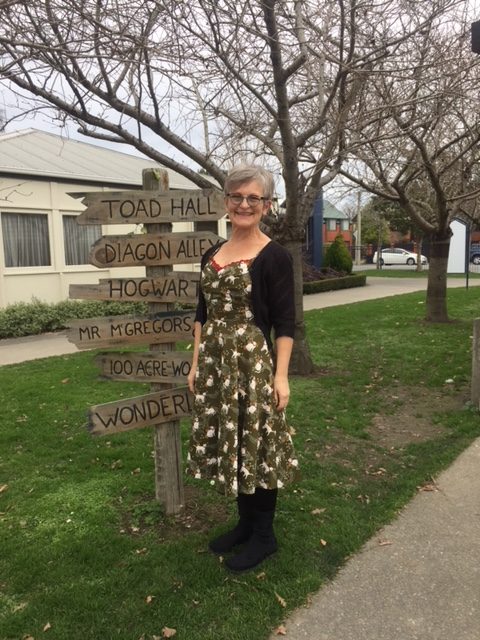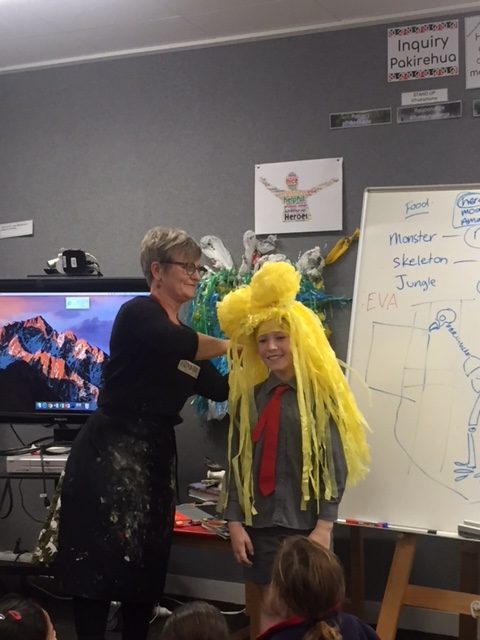 Share