Fendalton Open-Air school was established in 1875 so we have had thousands and thousands of students and staff come through our doors. Generally when students move on, we never hear about them again so I was delighted when an email came out of the blue about one of our students from way, way back.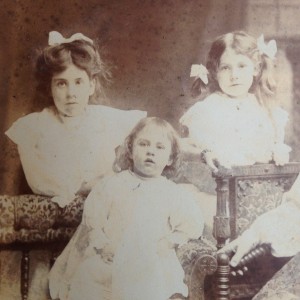 Irene Mafeking Powell was born on April 23 1900 in Christchurch. Note her middle name: she was born at the time of the Boer War in South Africa. Irene is on the left.
Irene  attended Fendalton Open-Air School and in 1913 she was awarded the prize for the Most Popular Girl in Standard Five and Six. Irene was also Dux of the school.  Irene's granddaughters Helen Lamb and Janet Drake have very kindly donated both the book prize and the Dux medal from 1913. The book is a 1909 edition of Little Dorrit by Charles Dickens.  It is amazing to see these items in such good condition, considering they are over 100 years old.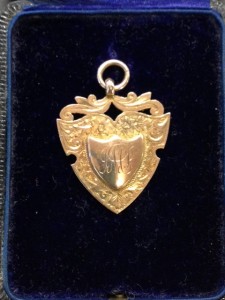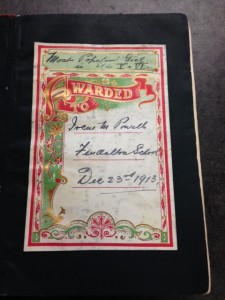 Irene later attended Christchurch Girls' Grammar. "lrene became a shorthand typist, a very modern career choice for women in those days. At 23 she married Maxwell Hugh Boyd. He was a Christchurch boy born in 1892, who served in Gallipoli and France in the First World War. Irene continued to work for five years after her marriage, a very unusual choice in those days. She and Max made the decision to delay having children until they had paid for their house and got Max's business underway. She then had two children, Judith and Donald. Later in life the family moved to Auckland, where Irene became the secretary for Air Chief Marshal Sir Keith Park, a distinguished New Zealand airman."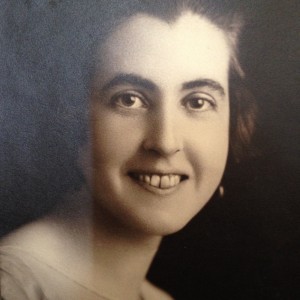 Irene in her teens.
With such a fast-changing world today, it is lovely to take a glimpse of the past and remember a time long ago.
Thank you so much to Helen and Janet for sharing Irene's history and gifting these wonderful treasures.
Share