This week marks the very special Cook Island Language Week. We are very fortunate for the help of one of our mums for putting together this lovely display in our library.
Lukasi is standing proudly in front of the display.
If you want to know more about this week and some of the events around town, then check out this link here.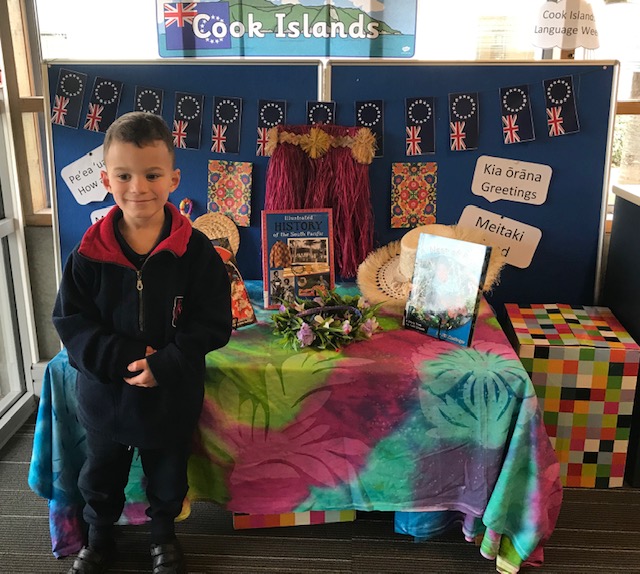 Share