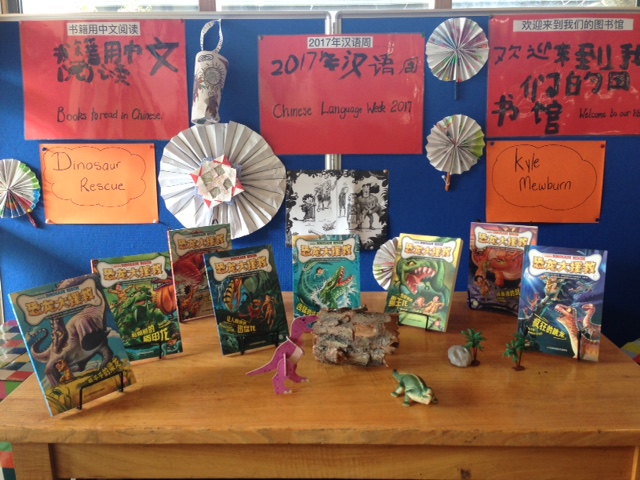 Welcome back to Term 4. It is going to be a great term starting off with Chinese Language Week. Room 20 have made some posters, Chinese lanterns and Chinese fans for our library display. The highlight is the collection of author Kyle Mewburn's Dinosaur rescue books written in Chinese. They will be available at the end of the week but don't forget we also have them all in English as well. Huge thank you to Kyle for gifting the books to our school.
If you want to see a funny trailer for the series then click here
If you want to find out more about the author just click here.
We also have lots of other books in Chinese so pop in and check some out.
Share