September 13th marked 100 years ago that Roald Dahl was born. While he died some years ago his books are still best sellers and read and enjoyed by children all over the world.
To help celebrate we have had competitions and fun activities all week. Lunchtime on his birthday children wore big BFG ears, and Willy Wonka hats. Children have written poems and created some wonderful dream jars.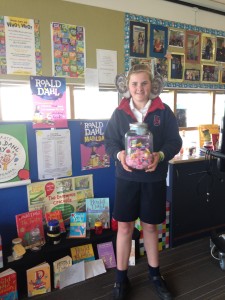 Isla with her fantastic BFG ears and amazing dream jar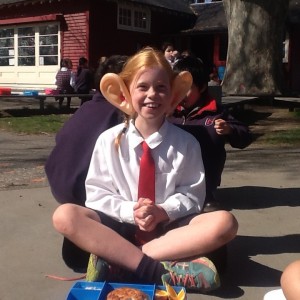 Amber and her massive BFG ears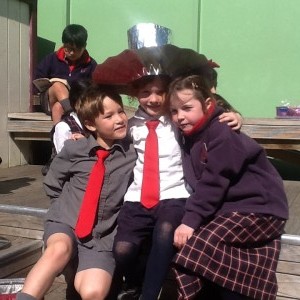 Charlie, Laura and Amy sharing a chat under Laura's Willy Wonka hat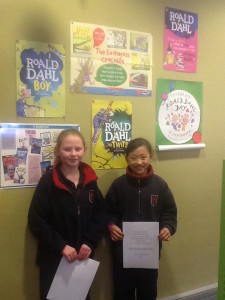 Maisy and Amy with their poem
Roald  Dahl
Books, books, picture books
Trying to cook and crazy looks.
Matilda, BFG, Trunchbull and more,
Charlie finding a golden ticket in the store.
BFG mixing up words
Glue put on Mr and Mrs Twits heads by birds
Happy birthday Roald Dahl!
By Maisy T and Amy Z
Some of our wonderful dream jars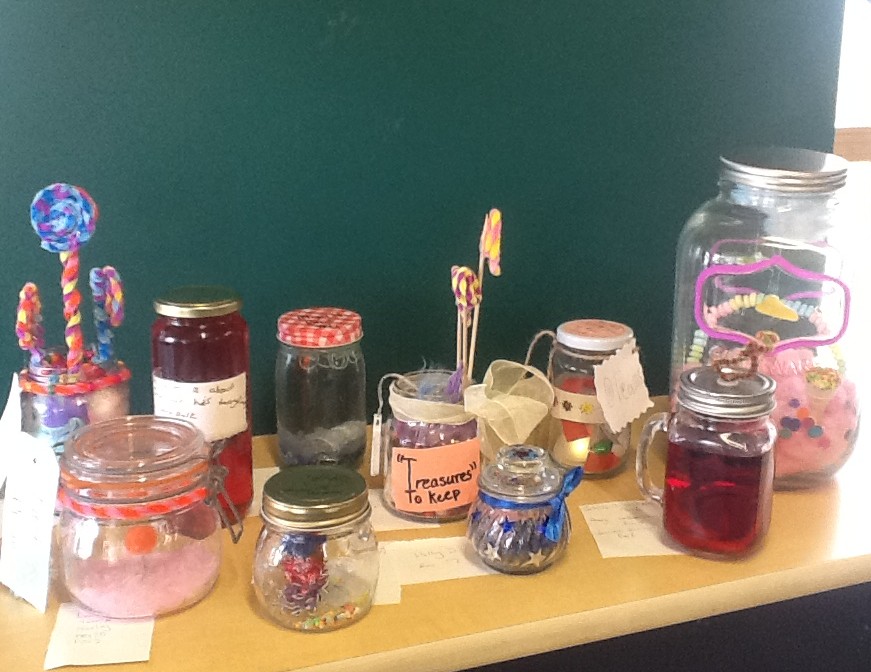 If you want to know more about Roald Dahl check out this website.
Share