We had a wonderful Captain Underpants lunch time party on Wednesday. For many of the children

Captain Underpants

books are their favourite books to read.
So we had some competitions and prizes and heaps of give-aways.  The winners of the colouring competitions, were;
First = Isla G 
Second = Emily O
Third = Will R
Well done to you all.
  Children got involved making their own capes and wearing very strange underwear on top of their school uniform. Even Mr Sibson and Mr Cuttle joined in the fun.

We also had a game to see who could throw their underwear the farthest.  Very hard to tell with underwear flying everywhere.
Then to top it all off we had a flash mob of children dancing "gangnam style". A fun lunch time and now everyone wants to read all the books. They are now all out on issue so you will have to come and see me to reserve them.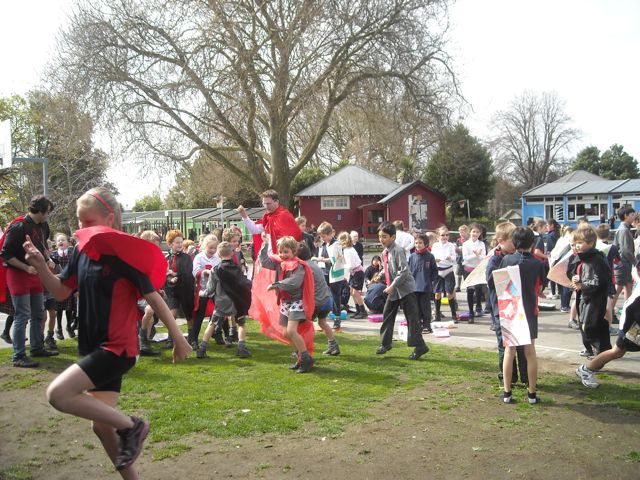 Share