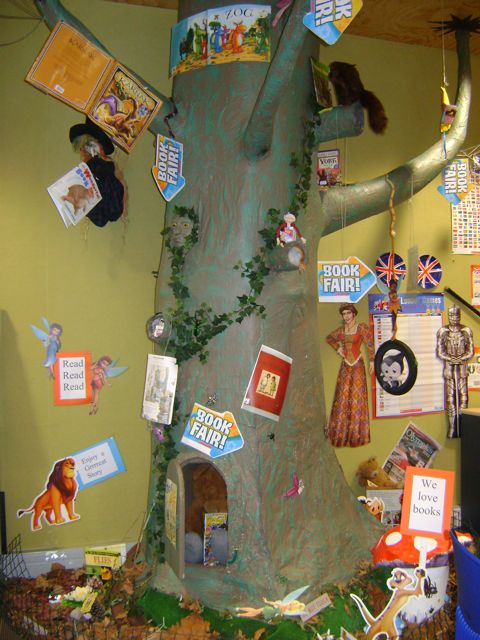 Next week is book week. Yahoo. Lots to read, competitions to enter, books to buy. A week full of fun.
Dress up parade is Thursday so start thinking about your favourite book character or your favourite champion.
We have redecorated our Enchanted Tree in the library. Many of the characters are reading  books. Pop in a have a look.
Share