Yesterday we were so lucky to have author James Russell visit us at school. He spoke to the year one to three children first and they loved him. Many children in fits of giggles over his story telling. He read, or rather recited, his picture books and told funny jokes. James shared images on a screen from his Dragon Hunters picture books.
Next were the year four to six children who were equally entertained and also in fits of giggles, even when he told gory stories with lots of blood, pain and a hospital visit. His Dragon Defenders books are perfect for this age group. Great for readers who love a good story, a bit of fantasy, and a quest or two.
The highlight for most children was seeing his books come to life with the aid of an App (AR Reads) which can be used on his books. Dragons appear out of nowhere as well as volcanic eruptions and clouds floating by. Augmented reality is an amazing feature and hooks readers in, no matter what age. Teachers were just as enthralled and entertained. It is no wonder he in is the Whitcoulls Top 50 kids books. In fact he has two books on this list and his book at number ten, makes him the first New Zealander on that list. This is a wonderful achievement, so congratulations James.
If you want to know more about James and his books you can check out his website right here.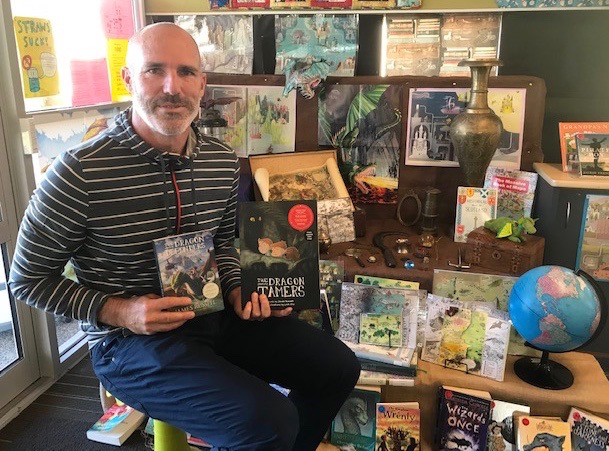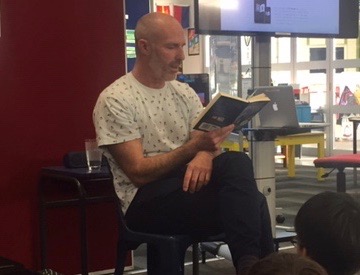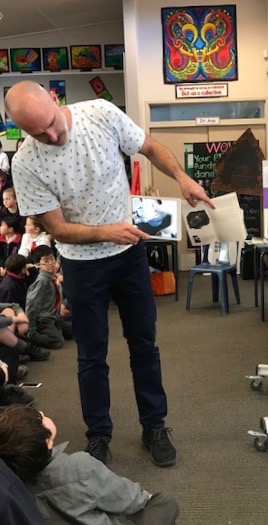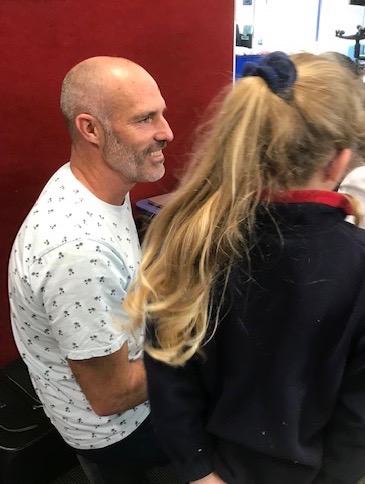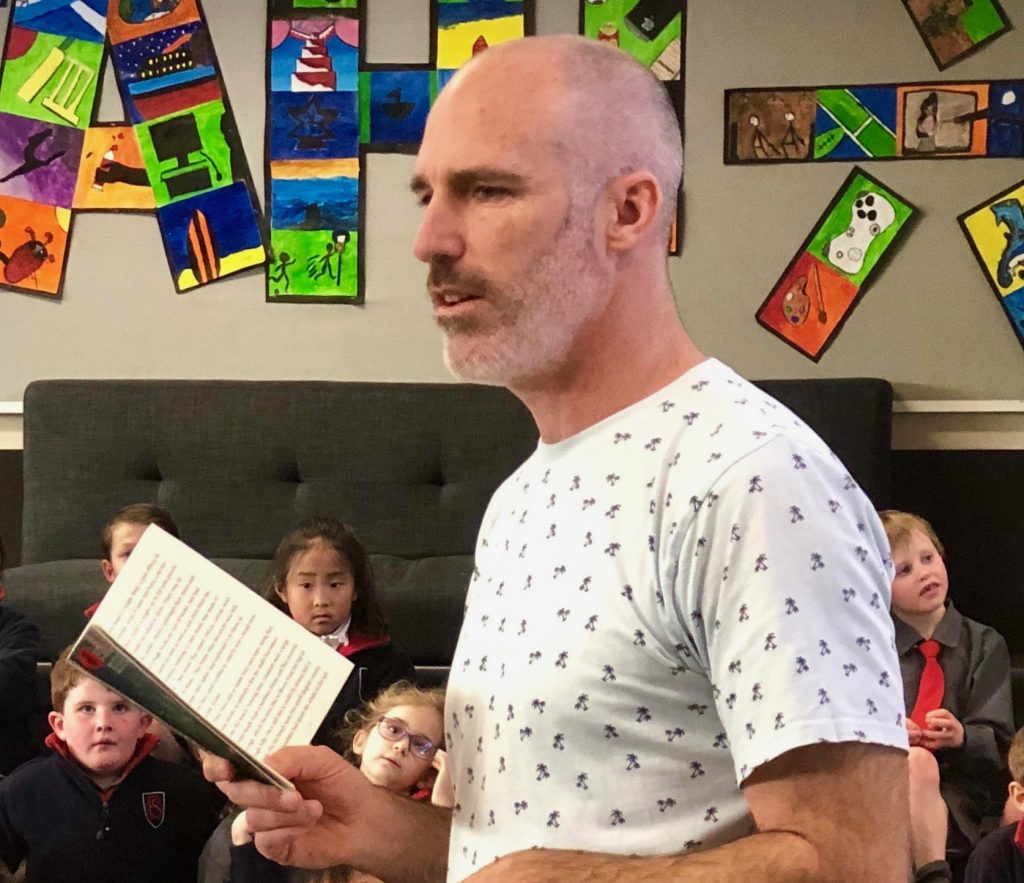 Share