We have had a few wandering hedgehogs lately. They seem to come out searching for a bit of food and get themselves stuck in different places around the school. Those that seem unwell go to the animal hospital but others are taken to the native area and encouraged to find a safe place under the leaves.
Here's Mr Walker and a group of children rescuing the latest one. 
Curled up in a ball for his journey across the school grounds to safety. So cute but perhaps not so cuddly.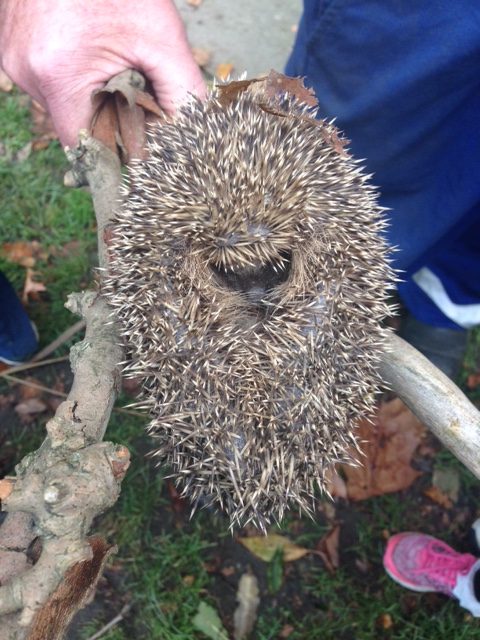 Share