Once again the library has been transformed with a special display. This time we commemorate the centenary of World War 1.
Our wonderful caretaker has created a model of the trenches which is based on photos from the war. Looks awesome; thank you Paul W.
There is a backdrop of items, information and even postcards from the Great War. There are some very informative new books on World War 1.  I am indebted once again to the PTA for their fund-raising efforts that provide the  funds for all the books in the library. There are also QR codes with links to information on such awful things as trench foot. Very gross and the pain must have been horrendous. For many soldiers trench foot resulted in gangrene and then of course amputations.
Do take the time to visit the library and see for yourself.
For those of you who want to research more click

here

and it will take you to a number of sites that have been pre-checked for you already.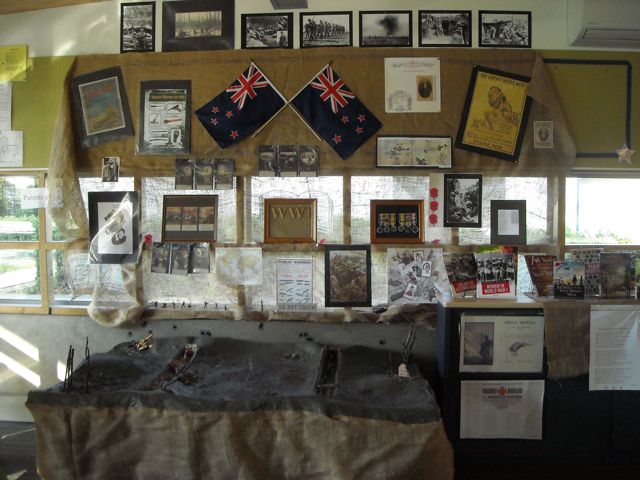 Share